,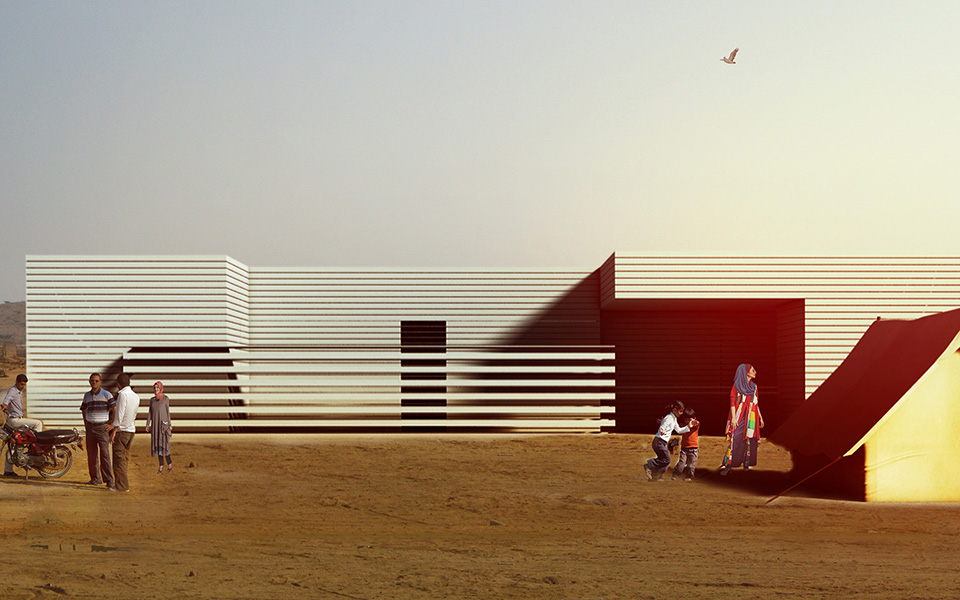 ,
LAFT CAMPSITE
Principal architects :
( ZAV Architects )
Parsa Ardam
Mohamadreza Ghodousi
Fati Rezaiee
Design team :
Sara Amir Aslani
Sara Dastmalchian
Hossein Hejrat
Client :
Memar Magazine &
Group of Architects
Qeshm / 2010
Public Space
Size : 1250 m2
The idea came from users and their point of view. Therefore any of them could relate him with the final result. Laft people: civilized laftys intended to build a coastal water park in a 6 hectare land. MEMAR MAGAZINE members and some architects with the same point of views came together and find a solution for the modest time of this project. They wanted a place like a camp, but laft p eople expected a place for hot and empty nights when it's empty of tourists. Could be kind of an adytum for convene and chatter just like grandmother's belvedere when all grandchild talking about memories vigil. Tourist: seaside are famous for their sunrise and sunset and elongation ,the belvedere here is cutting the basic rhythm of horizon in a narrow scale, in order to attract tourist's attention as much as possible in their way to the belvedere . Architects: one of the very famous ways for them to rando their sketches is HATCH. The same way we used to rando the belvedere here. By resizing sand clay to sand in the circulation path just like DOT HATCH, and by wooden timbers in the deck like the classic ANSI45 DEGREE HATCH in AutoCAD. Trees: like some free spots scattered on the canvas, mangroves distributed randomly on the deck, as a green shade to make shadow and to distinguish village line with the camp. Engineers: a rectangular geometry has been expanded here by surface sequence instead of space sequence and by importing an unexpected ramp into the deck. Wet areas placed in a glace leggy bowl and we serve installation in that bowl, although the detail of accomplishment is still in study phase.
• Published in Memar Magazine, Number 65