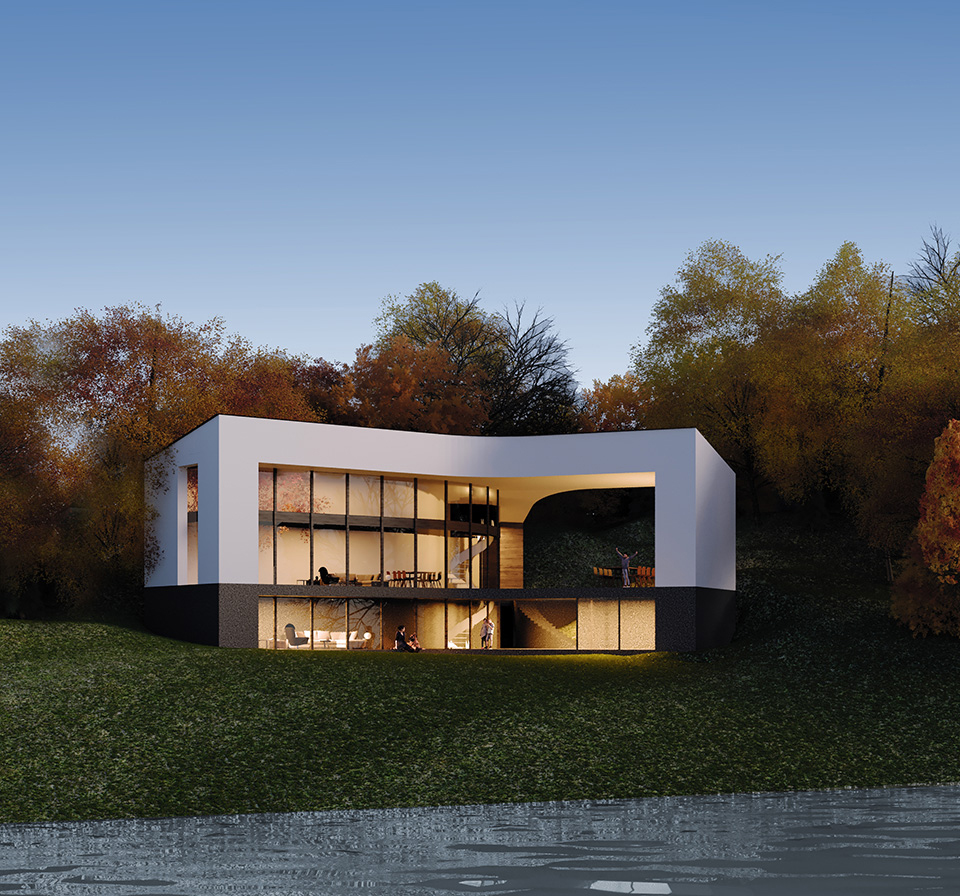 ,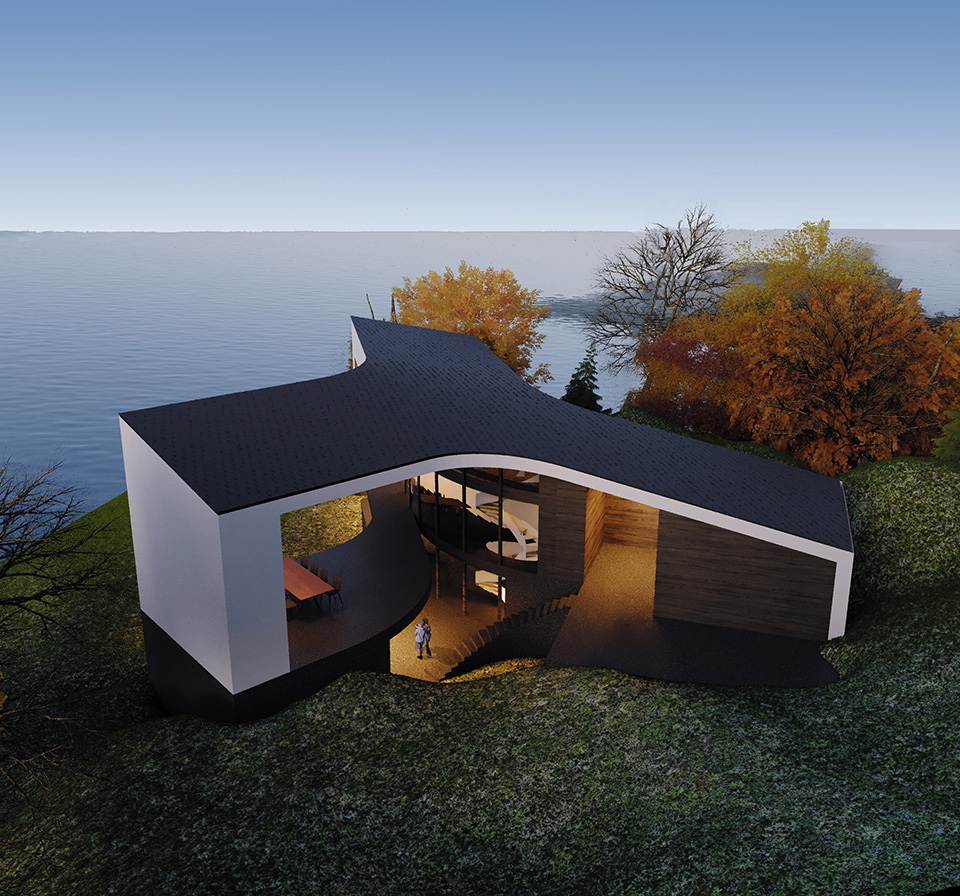 ,
FAIRY LAKE COTTAGE
Principal architects :
( 210|6 )
Parsa Ardam
Ramin Beyraghdar
Design team :
Yasamin Nasiri
Forough Vahabi
Zahra Mirzaei
Faraz Shapurzadeh
Client :
Mr Shahrokh Mansouri
Ontario, Canada / 2020
Residential
Size : 600 m2
The site is next to the Fairy Lake in the north of Toronto city, a lush, green and beautiful countryside where the client's family escape from the routines. The project should provide four separate living zones since the family may use the cottage together or separately. Moreover, the parents' unit should be proper for gatherings. Besides, for outdoor activities, a core space must be considered. The shape of the building is the consequence of the desire for connection to nature. All the main spaces were arranged parallel to the lake to have the best view and light, and due to the site's limitations, this linear arrangement transformed into a curve. A third wing added to this mass, which covers the entrance and garage. All together made a continuous triangular shape to present pure geometry. The open spaces are connected to let the flow of life and activities around and inside the cottage.