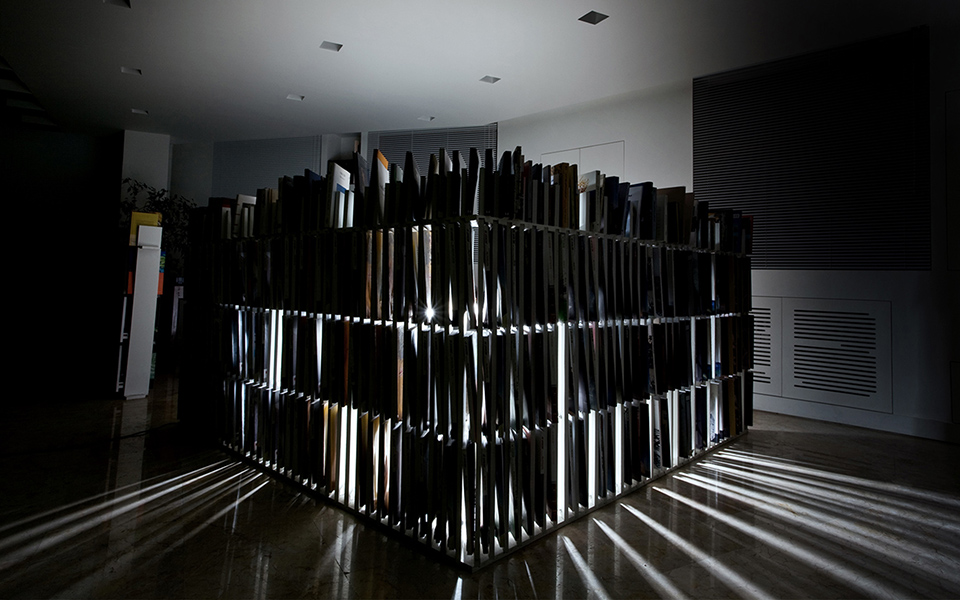 ,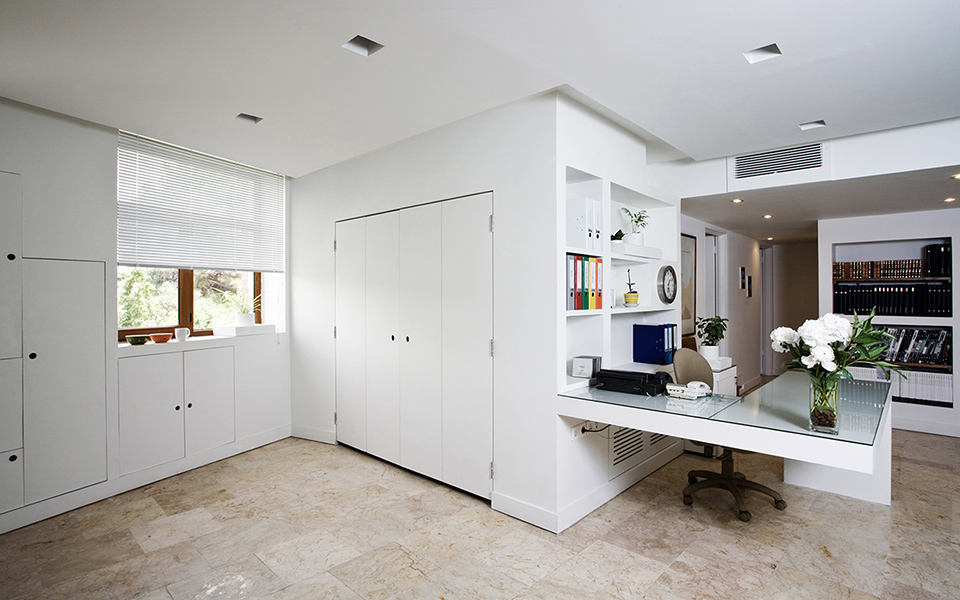 ,
,
,
,
,
,
,
MEMAR MAGAZINE OFFICE
Principal architects :
( ZAV Architects )
Parsa Ardam, Mohamadreza Ghodousi
Fati Rezaiee, Hossein Hejrat
Design team :
Sara Amiraslani
Hoda Pejhan
Shahrzad Fadaei
Client :
Memar Magazine
Tehran / 2010
Office
Size : 114 m2
Mrs. Beski 'editor of Memar magazine' wrote down what she wanted from us on a paper, she likes our masonry works, she added. The visit of new office place has been done. Like most of Tehran's nowadays building it was also a usual one. A questionnaire has been made in order to be more familiar with staffs' interest. The entrance plot leads us to diagrams then has been localized with the existed situation. The main wall of the hall has been seen as a meshed (leaked) board that you could freely install the furniture on it, table boxes, library, shelves… The wall which separated editor's area with others has been designed and she called it "TAJIR" the curtain. This wall contains the archive of Memar magazine. The first phase plans and sketch up 3ds have been represented; she 'the editor' likes it and left us free. The contract and the keys.
• Published in Memar Magazine Number 62