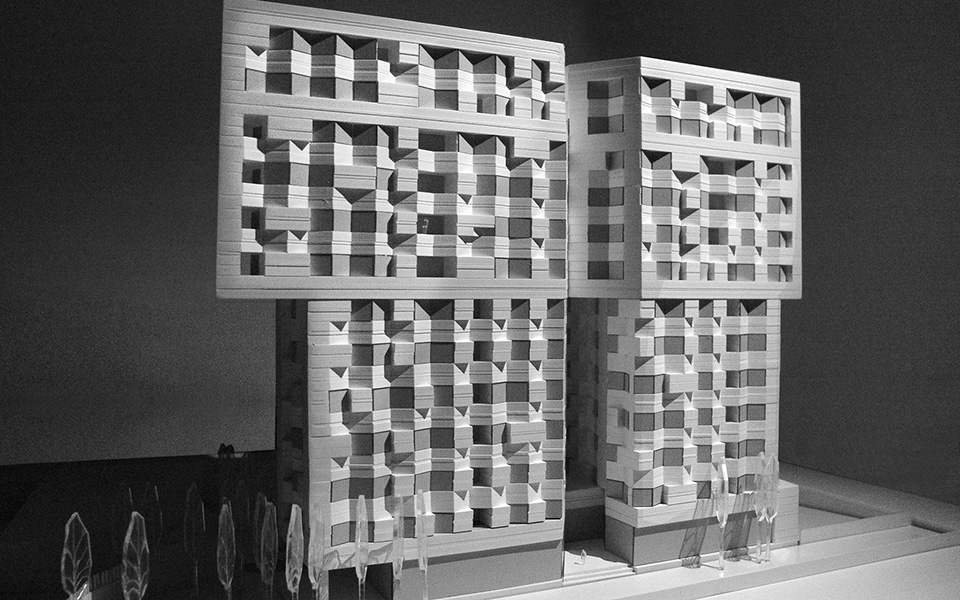 ,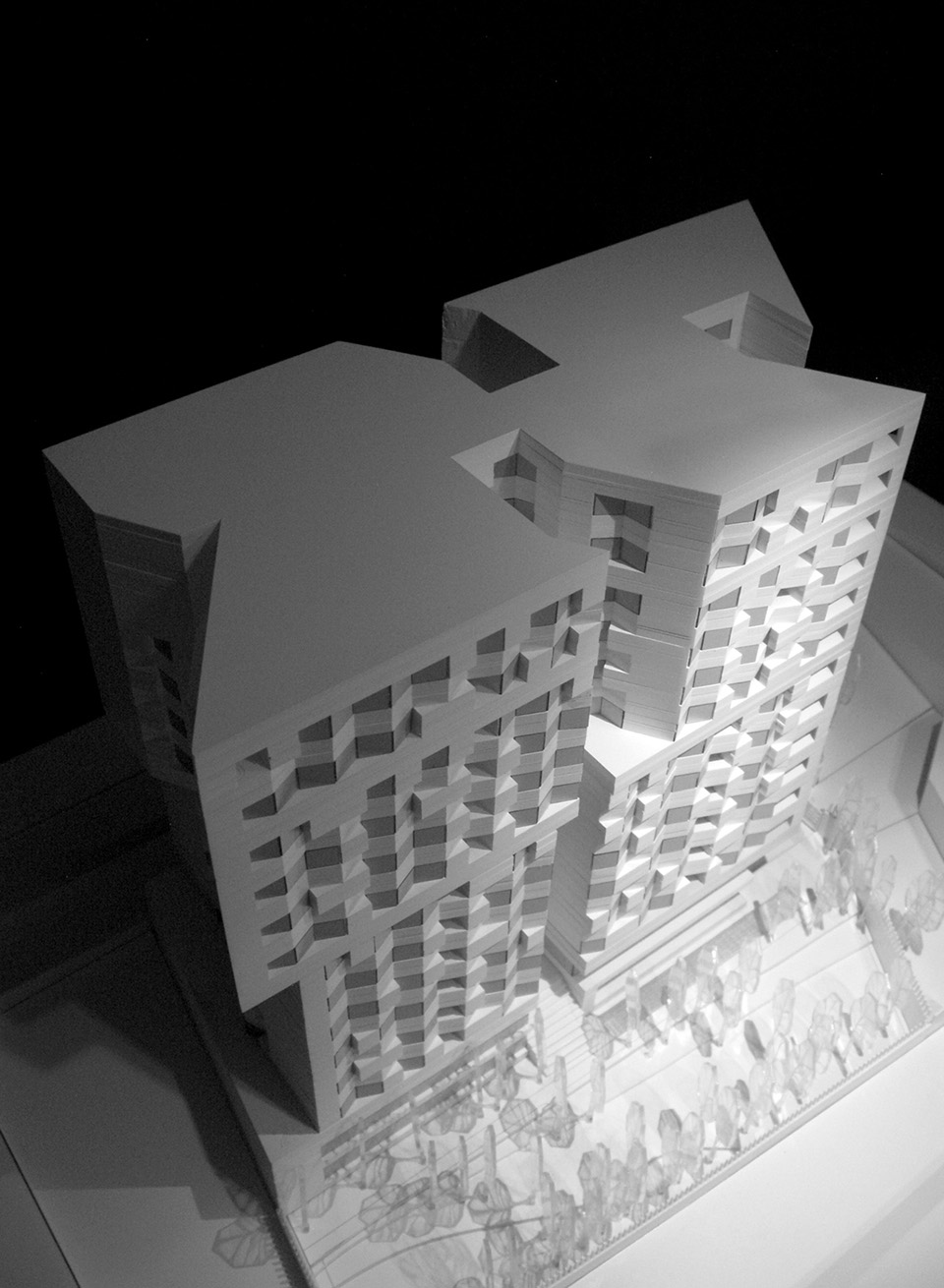 ,
,
,
,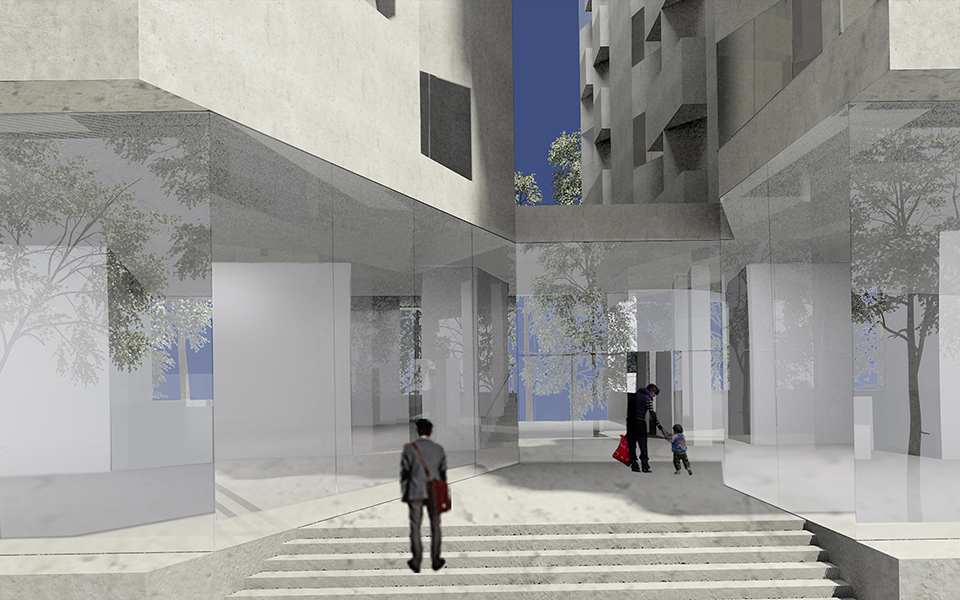 ,
,
SHAAR RESIDENTIAL COMPLEX
Principal architects :
(ZAV Architects)
Parsa Ardam, Fati Rezaiee
Mohamadreza Ghodousi
+
(ARAD Office)
Kourosh Dabagh
Bahram Kalantari
Design team :
Padideh Teymourian, Hossein Hejrat
Shahrzad Fadaei, Bahar Mahdavi
Client :
Zia Amiri
Tehran / 2012
Residential
Size : 36000 m2
In collaboration with ARAD consulting co. The design of a 12 stories building was the subject of the competition with various concerns in the design, from promoting the architecture of the city. The goal was to come up with a unique design for the residents while considering the views of 3 groups, the residents, the client and the architect. The residents were looking for living in complex with good residential amenities, large and luxurious suites, nice interior plans for furnishing, outstanding views and use of stone in the design. The client was looking for maximizing sale while keeping the quality high, the least surface for common areas and stairs, a good division of suites in terms of space, the least interference with the green space, easy implementation, an attractive building that blends well with the growing district of Kamranieh. While the architect's focus was creating an attractive complex based on the available lot while paying attention to the neighborhood architecture and considering the green space, maximizing lights, preserving the environment and trees with designing a transparent lobby with interior green space for the passersby to view. The implementation of the 2-4-6 system of horizontal divisions, building a dynamic volume with using sharp lines, creating diverse and multifaceted perspectives, sharp corners, interesting lightings and shadings was the principles of the openings.
• Shortlisted for the Final stage of Shaar competition
• Published in Honar-e Memari Magazine Number 28